How to Give a Sensual Massage
Set the mood, give without expecting to receive, and start soft and gentle, moving to deeper more sensual touch as time progresses. When to Give a Sensual Massage Sensual massage can be welcome during times of stress, or tranquility. Read your partner's body language and determine the best timing. You should also talk to your partner and tell them that you want to give them this romantic massage. What Items Do You Need to Give a Sensual Massage? – A comfortable space – Massage oil or lotion – Towels for clean up – Sheets or blankets for draping and warmth – Relaxing music.
Massage everywhere
You can massage the wrists, fingers, ears, the back of the neck, and the insides of the elbows and knees–these areas are probably rarely given any attention. Rub your fingers over your spouse's scalp, massage and rub every finger and every toe until your spouse is fully relaxed. Feel free to rub, kiss, lick, and even nibble on these neglected regions. Your spouse will feel appreciated by your attention to detail. If you have a problem with your hands tiring too quickly, give a sensual massage using other parts of your body. Your hands aren't your only tools; you can make good use of your oiled arms, chest, and stomach.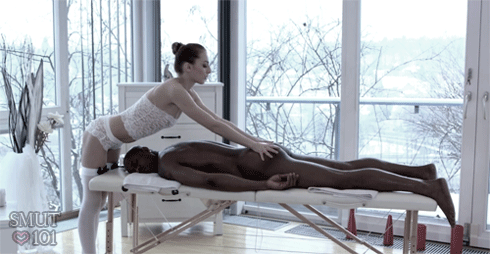 Are you looking for love or companionship in your local area?
The RubPage Personals category in Australia is the right place for you, offering you a huge range of options. Our sub-categories cater to long term relationships, casual encounters and much, much more! Use these sub-categories to connect with someone else in your community who's looking for the same thing as you, no matter how specific your needs are. Check them out! We currently have 80 results for "Body Rub" that might be of interest to you. Are you hoping to find the love of your life and settle down? Maybe you're looking for a more casual arrangement? Want to form connections with people from your local community? Whatever your relationship preferences and sexual orientation, RubPage has lots to offer you. Browse the Australia Personals category now and find your perfect match! Not able to find what you were looking for? Consider posting a wanted ad in one of the Australia Personals sub-categories. This way, you can be contacted directly if someone is offering what you're looking for. It doesn't cost anything to post ads on RubPage, so what are you waiting for? Post a free ad on RubPage today!